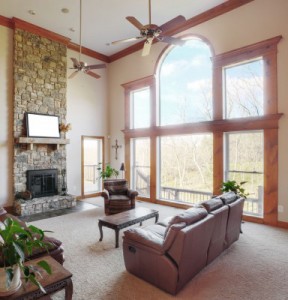 Are you, by any chance, constructing a new residence or fixing or replacing doors and windows that are letting in chilly air in your home in the Greater Toronto Area? If you have answered yes to these questions; then you have come to the right place! All you need to do is browse through our vast collection of energy efficient vinyl windows, heat trapping vinyl patio doors and aluminum enclosures for entrances and porches. We are a  hundred percent sure that we carry all the right products for your home improvement projects.
Simply follow the links to learn more about GTA Windows and also to learn more regarding the choices you have in replacement doors and windows today. Our windows information section and doors section will help answer all doubts and concerns that every newbie is likely to have when he undertakes a door/window replacement project.
Irrespective of whether you are reinstating new vinyl windows, insulated steel doors, patio doors, and aluminum windows etc in the Greater Toronto Area, you can trust us to give you all these products at affordable and competitive prices. We guarantee 100 % customer satisfaction by using the best products as well as excellent workmanship.
Windows, doors and more! We provide residents of Greater Toronto Area with many varieties of replacement vinyl windows and entrance doors. Simply browse our extensive catalogs for slider windows like single or double slider windows or choose between single hung and double hung vinyl windows categories.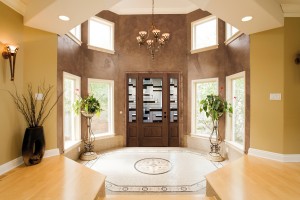 If you need vinyl casement, awning windows, bay and bow windows replacement and new installation – consider us as your one stop shop!
If you are wondering why vinyl windows have gained so much popularity in Canada, the reason is quite simple: they are durable, resistant to peeling and cracking and can withstand harsh environmental factors without rusting, all the while being moderately priced. Vinyl thermal window and doors can resist corrosion and make your home more energy efficient. They also impart strength to your home and keep it safe. When you opt for welded frames and sashes you prevent air infiltration. Moreover, vinyl windows are easy to clean and require little or no maintenance – simple soap solution or even plain water can be used for cleaning them.
The fact is: when you replace your old windows with vinyl replacement windows, you are saving a lot on your heating and cooling bills. These savings actually end up paying for the cost of the entire replacement or installation project.
We at GTA Windows are committed to improving the appearance, energy efficiency, comfort and ultimately the financial worth of your home. We provide installation services throughout the Greater Toronto Area and are the 'best buy' as per all standards! Your home improvement project is incomplete without GTA Windows and Doors – so do take advantage of our complete  lineup of our product!
For free in home estimate on doors and windows replacement please call us: 416-638-8300