Basement Windows Replacement and Installation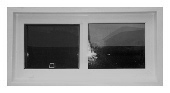 For better house appeal, increased energy efficiency and attractive resell value, you may use new vinyl basement windows. If you want to transform your space in this way, maximizing light would be a perfect starting point. It is not a secret that artificial lighting is nice, but there is no replacement for natural light. Replacement basement windows are the best way to make way for sunlight into the home. However, it is advisable to make a few considerations before using the vinyl replacement windows.
Due to their perpetual exposure to moisture, basement windows are usually covered by rot. Most of these windows have leaks and drafts, and are in most cases moisture-ridden. If this sounds like your basement window, you may want to install basement vinyl replacement windows. If you install these vinyl windows, you will steer away from many problems including high energy costs, and better still, improve the appearance of your home. Another advantage of installing vinyl basement replacement windows is prevention of pests and rodents from finding way into the basement. Considering that water damage is a big basement problem in most homes, replacing the old frame window with new replacement vinyl windows cannot be such a bad idea. Again, if you are replacing your basement windows, it is advisable to check the regulations in your area. There may safety issues you need to consider as well as good ventilation. For adherence to regulations and quality basement window replacement, contact GTA Windows today.
Vinyl Basement Windows For Your Home
It is not enough for your basement windows to be functional. Even when decoration is an emphasis, a window may still solve safety regulations purposes. For a new look of your window, consider installing etched glass or stained glass. This may not even affect natural lighting in your home because basement windows usually don't serve this purpose anyway. Going by where you use a basement window, it usually simple. When it comes to the number of basement windows, it depends on how you use the basement. Is it for storage? You don't have to worry about the number of windows. However, if the basement is occupied by people, you might want to have as many windows as possible because of lighting and ventilation concerns. For the basement window, there is a lot to consider apart from placement. If you are able to address all the issues, then you will enjoy using a basement window just like other windows in the house. The Greater Toronto Area featuring Pickering, Stouffville, Woodbridge, Mississauga, Ajax, Newmarket, Markham, Thornhill, Richmond Hill, Brampton, Oakville and Aurora, has the best services for basement windows replacement and installation.