Casement Window Replacement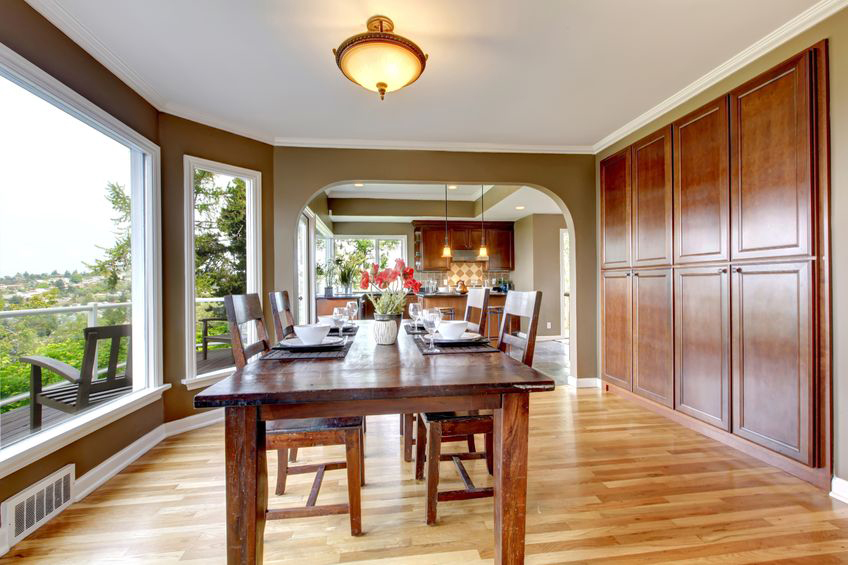 Beautifully designed vinyl casement windows can add elegance and charm to any home in the Greater Toronto Area. Casement windows are particularly recommended to people who want attractive, yet, functional and practical windows. When you choose these stylish windows, you get perfect ventilation and also get to enjoy the beauty of the outdoors without compromising on the structural integrity of an operational vinyl window. The hinges in vinyl casement windows design allow this window to open to the left or right in a swinging motion that allows maximum fresh air and sunshine. Apart from that, these casement windows also offer other benefits that you would get from regular-style window designs. You can crank these vinyl windows outwards for ventilation and their maximum glass area allows you to enjoy nature optimally. In fact, we believe that casement windows can add a definite personality to any given room and you can have them made in vinyl particularly for hard-to-reach areas above sinks, counters, cabinets and closets. Thus you can get an unobstructed view as well as fresh air in passages, rooms, corridors etc. Apart from weather proofing your home, you also get security for your family and belongings.
Casement Window Installation
Our vinyl casement windows are a perfect marriage between style and simplicity; you get elegance for every room without the hassles of difficult operating mechanisms. Our ease of installation process is also admired in the Greater Toronto Area; all you need to do is call us and we will arrive at your home for a consultation. Our dedicated and knowledgeable team of window installation professionals can help recommend the right casement windows and customize them as per your needs and requirements. The best part of the entire process is that we back our products and processes with warranties that are unheard of in the Greater Toronto Area featuring Mississauga, Stouffville, Markham, Woodbridge, Brampton, Thornhill, Ajax, Oakville, Aurora, Newmarket, Richmond Hill and Pickering.
Our casement windows are made with strict adherence to the efficiency and quality standards recommended in the industry and are guaranteed to give you elegant, reliable and hassle-free operation for years to come.
Vinyl Replacement Casement Windows Features:
31/4″ welded frame
Triple white co-extruded weather-strip sealing system
Interior dry glazing bead with white co-extruder for safety and easy replacement of sealed unit 7/8″ thermal Spacer sealed unit for optimum efficiency
Separate multi-chambered design adds insulation, strength, drainage, and the prevention of condensation
Heavy duty truth hardware
Standard multi -point hardware and standard collapsible handles
Removable overlap internal screen