Porch Enclosures Installation Toronto
The porch is mainly the first element one sees when they visit a house. It shows the personality of the homeowner or occupants. It could be warm and friendly, portray charm or simply invokes a silence and reserved home. You can do just anything in the porch; reading a captivating book, relax in the afternoon or a engaging in a wild chatter with family and friends. For their portrayal of a protected area, porch elements create a buffer between the elements and the house. In the house, the elements can be used in two ways; as a comfortable place for occupants to sit as they watch happenings outside, or play the role of a vestibule at the house entrance. Therefore, it is important to make sure that the porch looks good always. Porch systems from GTA Windows and Doors are the best option for improved look and efficiency to your home. You wouldn't mind reducing your energy bills in summer and winter, would you?
There are many products in the market but our enclosures are very different. Some of the characteristics you find in our product include different design and build, increased strength and ease of use. More importantly, the enclosures are pleasing to the eye – they have fewer frames and less glass. Surprisingly, this does not affect the strength aspect of the product.
For more information on what kind of products we offer, you may look at the information given below plus pictures of the various styles available. If you would want to make the ideas a reality in your home, simply contact us on email with sketches or pictures. You may also ask for our valuable in-house consultation services.
Porch Encosures, Aluminum Enclosures, Toronto Porch Enclosures
GREAT HOME ADDITIONS
Our porch designs are more than what you can imagine. For all our designs, we emphasize on the quality of the product. Moreover, our varieties cover all you may want for your home in terms of design, color, and type of glass and structure design. We understand that Porch Enclosures should not only give you the classy extra space, but also give you the best feel in the home.
There are many reasons why every homeowner needs to try our elegant Porch Enclosures for their home. Our custom made products will transform your home into a dream home.
• You enhance security and increase space in the house when you use porch or entrance enclosures
• Our Porch Enclosures are a sure way of enhancing resale value of your property; they bring a unique look
• You don't have to worry about bugs finding their way into your house in summer if you use entrance enclosures
• Our Porch Enclosures are not only suited to the harsh Toronto weather but also work against air pollution, noise pollution and water penetration
• There is so much variety in our Porch Enclosures in terms of colors, styles and designs
• For low maintenance cost porch elements, you get better livability, enchanting beauty, greater comfort and higher value
• With our Porch Enclosures, you will have better energy management in the house.
• We install Porch Enclosures all over the Greater Toronto area, featuring Stouffville, Oakville, Brampton, Mississauga, Thornhill, Woodbridge, Markham, Newmarket, Richmond Hill,
Pickering, Aurora and Ajax.
What do you do if your house has a second floor or roof that shelters the main entrance? We simply custom make doors and glass panels and install them for you. We design these to fit in all openings so need to alter your house. If not, the alternative would be curved top window panels or arched and angled sidewalls for the enclosure!
Completely extruded material
Custom made
Baked enamel-finished aluminum enclosure
Different colors available
Extruded with heavy duty method
2 inch-sized tubing frame
3 millimeter glass
All operating windows' vinyl screens are:
• Fixed or single-slider
• single-hung
Wall sections are preassembled in the factory for lengths of up to 16'.
We observe the highest level of care and quality for every porch enclosure that we sell. Our precision parts are of the best quality and last for many years.
A homeowner needs Porch Enclosures for many reasons. They are used for protection, keeping rain and snow away, and during winter, they act as buffer zones. You will also find the enclosures important for the extra space they create.
There are many ways of improving a home, and porch enclosure is a wonderful option. Homeowners prefer this method because it is cost-effective way of creating a unique environment.
If you want custom-made Porch Enclosures, you may order them and we will make them for you. Regardless of your home architecture, we will provide you with an enclosure that solves all insulation problems. Our designs are made to cope with the harsh cold of the Greater Toronto Area, so you don't need to worry about damage to the Porch Enclosures.
Regardless of the weather you will find our Porch Enclosures very beneficial. The enclosures provide a buffer zone that keeps off snow in winter and keeps heat in; they are useful throughout the year. Porch Enclosures are your best bet for stylish solution to your comfort and beauty needs. Since we continuously design the Porch Enclosures, our customers always get products that adhere to the standards and exceed the imaginations of every homeowner.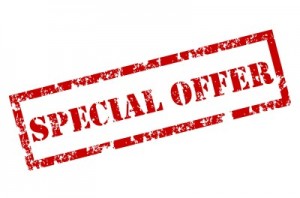 You no longer have to run away from home in order to behold the sceneries. With our Porch Enclosures, the beauty of nature is right in your home for you to enjoy. Overall, Porch Enclosures benefit a home in more ways than one. They improve the environment, add beauty, make the home more comfortable and radiate entertainment. Since the value of the home increases, porch elements are a valuable investment.
Here is a summary of benefits of Porch Enclosures which might prompt you to make the right choice today:
We have stuck to our policy of providing high quality Porch Enclosures to customers in the Greater Toronto Area featuring Mississauga, Oakville, Brampton, Woodbridge, Thornhill, Richmond Hill, Aurora, Newmarket, Markham, Pickering, Stouffville and Ajax. As we seek to provide the best products in this area, we also insist on working with the best contractors for consistency of services.