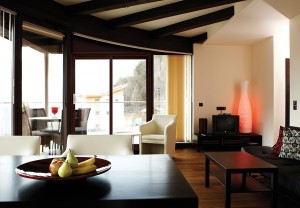 You can drastically enhance your home from all the patio door options we have. We have elegant vinyl doors for your patio that will show the true beauty of the home. The major concern for just about all homeowners is having enough light in their home without getting rid of their privacy. With the exterior vinyl door that slides at GTA Windows and Doors, you will have your safety, as well as the natural light you will need.
We have a new sliding vinyl patio door that is elegant and timeless. Our doors are fairly prices with quality that will be able to prevent any water and/or air infiltration. Our doors will be covered by all the standards. A patio door that is well put together is just what your family needs for letting all of that natural sunlight into your home. It will add the beauty and all the allure inside your home. This door will be maintenance- free; most homeowners would love that aspect.
Not only is the door low-maintenance, it has high standards that it lives up to that will bring value to your home. The wooden doors will typically warp, peel, and crack. However, with the vinyl patio doors that slide, they won't do any of that. These doors will not be affected by any moisture will work in any type of weather. We are always committed to efficiency and value. We want our customers to have the best comfort and appearance in their home that they need to feel their best.