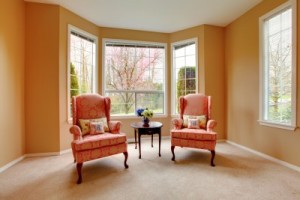 We are one of the most honest and trustworthy home improvement businesses in Mississauga and Toronto. GTA Windows and Doors provide excellent service and the most quality to each and every customer. No matter what you require for the home remodeling in the Great Toronto area. No matter what you choose, we will be able to take on any job. We will go by your high standards and satisfy you the best we can.
We service Greater Toronto, Mississauga and Toronto included. We have over 20 years of experience. At GTA Windows and Doors, we offer first-rate with home doors and windows installation. We ensure quality work that will be carried out each time for all of our clients. Our labor costs that are combined with efficient services will leave our customers with nothing but a substantial experience. We're typically recommended by our clients. Our staff, GTA Windows and Doors is always top notch. We are always exceeding our client's expectations. Commercial and residential properties in Mississauga and Toronto areas will succeed tremendously from partnering with us in the future.
GTA Windows and Doors will supply and fit the best exterior home improvements. We replace the windows with the high-end vinyl ones, PVC sliding doors, porch enclosures, and extra security doors. All of our products will come with many benefits:
• Increased energy efficiency
• Added security
• Enhanced visual appearance
• Rise in the value of property
The important factors are just a few of the main reasons that people choose to upgrade their facility or home. Whichever reason you are remodeling for, you can be assured to deliver what you're expecting. Balancing the superb products with the excellent services will enable us to always remain the best.
Whenever the GTA Windows and Doors will take on a project, we can guarantee that the workers from the consultants to installers are fully qualified. We will always keep you informed about every aspect of the project. The feedback from our customers in the Greater Toronto area is important. We are always interested in hearing what our customers think about the work we're doing. Our number one goal is to produce quality and satisfaction.