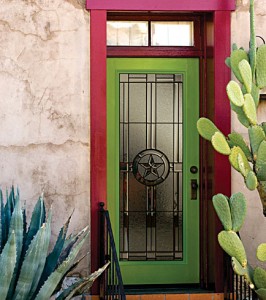 Exterior doors that are in Brampton and Markham areas will be available in all colors, styles, and shaped. It will be challenging to find a door that is right for your home, only because you may not know what style to go with. The doors are designed with different materials. However, the most common is wood, metal, vinyl, and fiberglass. They will offer insulation and also make your home look appealing. Having a new door is a great step to remodel your home.
Wood Doors
The wood door is the oldest type of door. There are benefits with this door: they will be able to be painted whichever color you desire. This kind of doors will give your home such a classy and elegant look. They are easy to install. However, depending on the climate of your location, wood doors might not be the door you should be purchasing. Wood doors can have the reputation of warping or swelling form humidity. That will mean more repairs if that happens to you.
Steel Metal Doors
Steel is recommended for the exterior door because of its security, durability, and dependability. Steel doors are much more common in an environment that has rough weather, such as hurricanes or tornadoes as they are designed to protect against that. Because of the way these doors are designed, it may make it hard to paint over them.
Fiberglass
Fiberglass doors has gained a lot of reputation because of their appeal and the benefits they give to home owners. This kind of doors is more durable and stronger than the leading traditional wooden door; this provides your home with the security you need. You will be able to paint this type of door whichever color you want. The makers of this door have advanced skills that make this door similar to the wooden door. There are features about this door that make it more expensive than any other door.
Vinyl Doors
The vinyl exterior door has gained reputation for being the best choice when it comes to modern exterior doors. This door will be installed and is capable of giving your home a long lasting value and will be efficient when it comes to energy usage. This door can't be painted. These types of doors are more of a reliable door to someone who doesn't want to change the color of their door. GTA Windows and Doors have built a reputation for their highly experienced staff when it comes to manufacturing all different kind of doors. The staff's experience has grown from installing doors in the Greater Toronto area for almost two decades. The showroom is full of designs of doors you can take a look at.
For free estimates on doors replacement in Markham and Brampton please call us: 416-638-8300