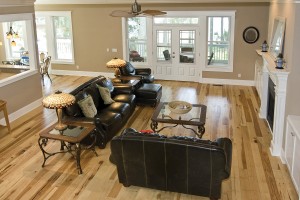 The high end products and the friendly service that we provide will assure the customer that we're the best at our job. We're usually the first company that people think of when they need any residential or even any commercial exterior remodeling in Markham and Richmond Hill. We are always stocked up on such a vast variety of products that are energy saving like the PVC doors and windows, as well as the porch entrances.
We have been in business for well over 20 years and it has given us the advantage for our competitor. The positive experience the customer always receives from us at GTA Windows and Doors will reflect so well with our business. We acknowledge that they are our best people to testify the professionalism and quality of the service. With the costs of labor that can't be any lower anywhere else and we have service that will go beyond anything else.
GTA Windows and Doors has all the newest quality products that anyone will need. Many of the clients in Markham and Richmond Hill areas will choose to enhance their home just for the beauty purposes for increasing value. We will give you valuable knowledge about the benefits of having our products installed. We ensure that we're one of the most efficient businesses you will find.
At GTA Windows and Doors, we will only employ the most qualified that know about their trades and areas. Replacing and installing patio doors and windows are our expertise. We complete all projects with such a major level of extreme professionalism and our efficient team will work efficiently to tell you the information you need for your next home project.
• Product consultations
• On-site windows and doors installation
• Supervisors
• Customer support/office staff
• Team administration
We always take pride in our communication with our clients, as well as the comments about the service to help us enhance in the coming years.