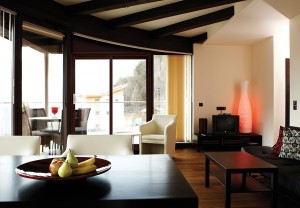 A sliding patio door will be able to allow the fresh air and sunlight into a room while providing the accessing you need to go outdoors. You will be able to choose from a heavy duty patio door or a standard patio door. GTA takes pride in the craftsmanship and the quality of the products. Each door is designed to protect against the Canadian climate. Each door is made to meet your specifications for your remodeling project.
Depending on what you're thinking about replacing, there will be different design options and styles that you may choose from. When you're thinking about a new patio door in the Greater Toronto area or Brampton, you may need to think about the space you will be dealing with, the size of your home, and what will look good with your home. Depending on where your location is, the patio door should handle any weather conditions. You may want to protect yourself from hearing outside noise as well.
A sliding vinyl patio door can work in two different ways: It will provide functionality to your yard and decoration to your yard. The only difficult thing to consider when thinking about sliding patio doors that it's essential to get a tight seal for the weather and the frame. It's important to ensure the door will be properly sealed and placed. Older homes can be more of a problem because of the structure. It's important to make sure you do the measurements before you order a sliding vinyl patio door.
GTA Windows and Doors are known as an unmatched leader for the Canadian doors and industry. GTA makes sure that the products are full of optimum quality and will meet the high standards.